Hundreds of vans swarm a huge warehouse on the outskirts of Nanchang, capital city of eastern Jiangxi province, in the early morning light.
An army of drivers in bright orange vests alight and load up their vehicles with the hundreds of boxes of vegetables, fruit, meat, and household items such as toilet rolls stacked inside, ready to be delivered to different residential communities scattered across the city of five million people.
"I have to rush since I have 150 orders and 500 items to deliver today, all before 11am" a driver in his mid-40s surnamed Deng, told the Post.
This busy sorting and distribution centre, which covers an area larger than a few soccer fields combined, is the beating heart of Chengxin Youxuan, a new shopping service called community group purchase launched by Didi Chuxing, in the cit
Just 20 kilometres north, at the city's largest distribution hub of fresh produce, the scene is quite different.
"I'm losing 10,000 yuan (US$1,550) per truck. Few customers come to me now," said a vegetable wholesaler surnamed Xiong, sitting in front of his wagon piled high with lettuce.
Meanwhile Tang, a fruit wholesaler, said he has lost a third of his business since October. "[Community group buying] is really messing things up."
Community group buying is the latest big e-commerce trend to hit China, with consumers ordering fresh food via a few swipes on their mobile phone and companies such as Didi, Meituan and Pinduoduo using technology platforms to pool and coordinate their orders. This generates bulk volume purchases for primary food providers who can then offer deep discounts, cutting out the middleman and traditional retailers.
The cost-saving business model enables residents in a single community – a typical urban Chinese community can consist of thousands of people – to purchase groceries and household items in bulk via a community representative. Competition among different community group purchase platforms has become fierce though, especially in second- and third-tier cities such as Nanchang where consumers are more price-sensitive.
"Community group buying supplements traditional e-commerce, which delivers to individual consumers from the same warehouse. It enhances the shopping experience, as retailers are closer to the consumer, and it can save on logistics costs because group leaders are responsible for delivering to individual consumers," said Zhao Yue, an analyst at research firm Analysys. "The platforms are now competing for scale advantage."
In the space of just a few months, China's traditional wholesale and retail network (including traditional wet markets) – which provides jobs for 40 million people – has been shaken, indicating once again the power of technology to disrupt traditional industries in the country of a billion people.
And that disruption, as well as a perception that Big Tech is finding increasingly easier inroads into traditional industries, has triggered a higher-level debate in China about whether giants like Alibaba Group Holding, Tencent Holdings, Meituan and Didi should be able to sweep away family-run shops serving local communities.
Beijing lectures Alibaba, Tencent, Meituan and Pinduoduo in new antitrust warning
23 Dec 2020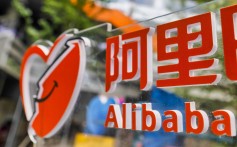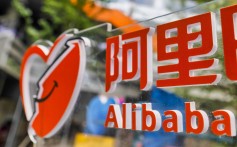 In November of last year, the State Administration for Market Regulation (SAMR) brought forward draft rules aimed at stopping monopolistic practices, protecting fair market competition and safeguarding consumer interests in the internet space.
In December, China's Politburo, the key policy-making committee of the Communist Party, called for prevention of the "disorderly expansion of capital".
That same month an opinion piece in the People's Daily, the ruling Chinese Communist Party's mouthpiece, questioned whether it was "morally sound" for China's Big Tech companies to chase profits by "selling a few cabbages".
Meanwhile SAMR summoned Alibaba, Tencent, Meituan, JD.com, Pinduoduo and Didi at the end of December and told them to be careful how they develop community group buying. In particular, the internet firms were warned not to engage in activities such as "price dumping" and "misleading or cheating consumers".
China's community group grocery buying surges as vast market size offers economies of scale
15 Dec 2020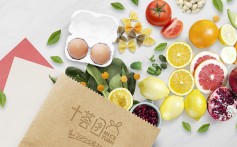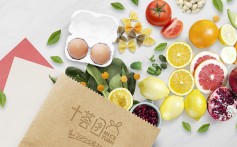 "The tech giants are burning cash heavily to compete. Some vegetables are now sold at lower than cost, and some small vendors have been pushed out of the market … so the government has stepped in," said Liu Yue, an analyst who specialises in consumer sector research at EqualOcean.
Of course for consumers – the lower prices for fresh food direct from the farm remain hard to resist.
"I used to purchase fresh produce once a week in a supermarket that was a 10-minute drive away," said Zhang Xiongwei, a local citizen in her 50s. "But now I order it everyday on community group buying apps, and I can pick up the order near my home."
Another user surnamed Luo from a residential community in the Honggutan district of Nanchang, said community group buying had wiped out a third of her business running a local vegetable stall. But Luo nevertheless uses the service herself, saying she can find 500 grams of tomatoes for 1.99 yuan on the Meituan platform compared with the 7.4 yuan she charges for the same weight.
And it is not all bad news for employment because while community group buying destroys some jobs, it is also creating new ones – for drivers and deliverymen.
Xiao, a Nanchang native and former tyre dealer, decided a few months ago to invest around 600,000 yuan with three partners to rent a warehouse in downtown Nanchang for transporting goods from Duoduo Maicai, the community group buying service launched by Pinduoduo in August 2020.
Xiao said that the prices offered by Pinduoduo are so competitive that "even some supermarkets are buying from us now".
However, competition among drivers and warehouses is now fierce, and even though the supply chain is becoming more efficient, some smaller players could be squeezed out by bigger operations. He said his business has not reached breakeven point yet.
Meanwhile Deng, the driver for Chengxin Youxuan, said that things have been made worse by the pressure drivers are put under – including having to sort though products after staff randomly throw un-bagged items onto the shelves inside the warehouse.
"This place looks like a garbage dump," Deng said. "It can take hours for us to sort the products … on top of all that, I get fined if I am late or any product goes missing in any order. We're also responsible for any returns or exchanges."
But the power of community buying will be hard to roll back. Penetration of the service is deep and traditional wholesalers feel like the writing is already on the wall.
"It won't take long before all e-commerce platforms can cover every part of Nanchang," said Tang, the fruit wholesaler. "Our business will be much more difficult to do."